Jordan Clancy Promoted to President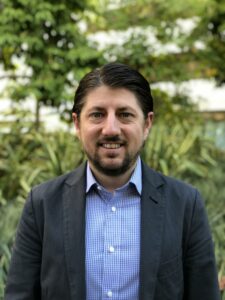 EDUCATION:  Arizona State University, Pepperdine University
Jordan Clancy has been promoted to President at Adelante Consulting, after serving as the company's Chief Financial Officer since 2021. He began his career at Macpherson Energy Corporation, holding positions in finance, accounting and business development. Among his many projects, he was project controller and executed the $50M (24-month) coal to biomass conversion of the 49.5 MW Mt. Poso Cogeneration facility in Kern County. He also helped develop a pathway under the Low Carbon Fuel Standard to generate credits from enhanced oil recovery using photovoltaic-solar arrays.
He has held several senior executive roles with other start-ups and closely held entities, responsible for all aspects of finance, accounting, and administration.
He earned bachelor's degrees in Finance and Marketing from the WP Carey School of Business at Arizona State University and has an MBA from the Graziadio School of Business at Pepperdine University.